When I was still living with my parents (some time ago) it was a habit that all food was always eaten. Now you think this sounds very logical, because that's how it should be with food. But you may remember the first months that you lived on your own. You bought food and it often came out to me that I could throw it away. I boiled to much potatoes for 2 persons. You cannot store every vegetable, fruit or pasta indefinitely. Today I want to talk about storing a Fondant Cake. In this new knowledge base article we'll take a closer look at how to store Fondant Cake.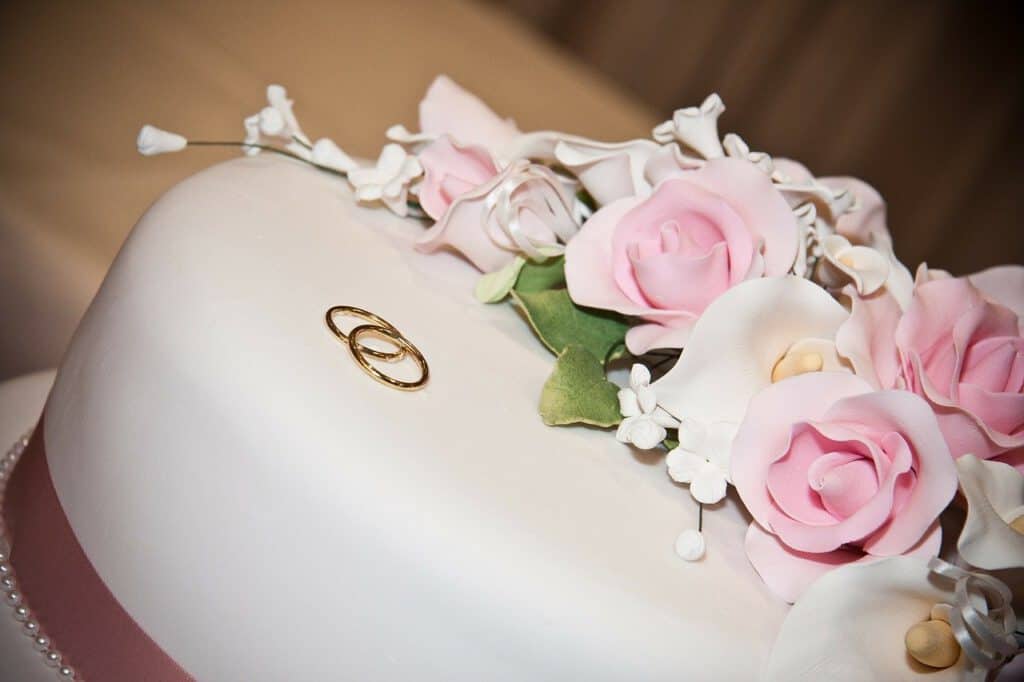 What is a Fondant Cake
You probably recognize the biggest cakes. Cakes that are used on television or, for example, for weddings or large parties. These cakes have a kind of icing over them.
We call it Fondant. But what is fondant really? Fondant can be used as a filling for bonbons, but also in icing form. It is used to decorate cakes, puffs, pastries and marzipan, among other things. You can make the craziest things with fondant.
Like the most things you can make fondant yourself. You cook sugar, water and glucose and then you can add dyes or other ingredients yourself. Fondant has all different colors. If you want to buy Fondant, you can go to a supermarket. They will have fondant in the different colors.
Expiration date Fondant
When you buy a cake with fondant you will always keep it refrigerated. You notice that the moment you take the fondant cake out of the fridge and just leave it at room temperature, the fondant becomes weaker. Cracks can form after a long period. If you buy fondant yourself but have not used it for a while, it can remain good for a long time. When it comes to the expiration date, you can check a number of things to see if it is still good. Always keep the fondant unopened in a cool place.
The first check you can do is see if the fondant is still soft and flexible. If this is the case, you should check if there are stains on the fondant. If there are stains on the fondant, you can throw it away. In addition, you can always taste the fondant. You can also smell the fondant, if the smell is not good, throw it away immediately. You can also look at the color of the fondant. When the color of the fondant has changed, the best option is to throw it away. However, the color can last for over a year.
Storing Fondant
The most important thing is to make sure that the fondant is well preserved. If you don't do this, you need to follow the early mentioned points to see if it can still be used.
Like many products, your fondant is best kept in a airtight bag. When you buy fondant there is often a plastic bag around it. You can use this. Place the bag with fondant in a dark place, but especially a cool place. Make sure no light can reach the bag. If light does get to the fondant, there is a possibility that the color will change. If you only want to make a cake for decoration to put the most beautiful photo on Instagram or Facebook, you can of course use fondant which is no longer good. As long as you don't eat it.
If you have stored the fondant in a dry place and out of reach of light, it may still feel a bit hard after some time. You can use the microwave to make the fondant slightly softer. Set the microwave on a setting with low wattage numbers. Leave the fondant in the microwave for 10 seconds. Then see if it is more malleable. If you find that this is still difficult, you can always put it in the microwave for an extra 10 seconds. You will notice that you can knead the fondant smoothly again. It is important that you do not keep the fondant in the microwave for too long. If you feel that the fondant contains some heat, it should actually be enough.
FAQ Store Fondant Cake
Below you can find the most frequently asked questions:
What is Fondant?
Cakes can have a form of icing over them, we call it Fondant. Fondant can be used as a filling for bonbons, but also in icing form. It is used to decorate cakes, puffs, pastries and marzipan, among other things.
How to store it?
The best way to store fondant is in an airtight bag on a cool an dark place without any lights.