In a previous knowledge base article I already described how long it takes for Jelly to set. In a recent article I described how to make jello shots. Today there is a dessert on the schedule. In this article, we'll take a closer look at how to make Jello.
What is the definition of Jello
The meaning of Jello is:
"Jello is a gelatin dessert that is made of gelatin, fruit juice and water. Another name for this dessert is jelly".
About Jello
It's an incredible dessert, that's so easy to make. You have twee ways of making in. You can buy a Jell-o box (popular in America) or buy some gelatin. Before I will talk more about the ingredients and steps to take, a little bit more background information about this dessert.
In an earlier article I already explained that the name has changed during the years. A couple of hundred years ago the name was Calf's foot jelly. You needed this to get gelatin. The gelatin was taken out of here. At that time, the gelatin was also mixed with various ingredients, including sugar. They could make different colors by adding different ingredients like violet juice, saffron or spinach.
Jello Recipe Ingredients
To make this fantastic drink you need the following ingredients: Gelatin, cold water, warm water and Fruit juice. You can find the recipe below. Interested in recipe videos, watch my YouTube Channel! If you want to have some sweetness you can add sugar, honey or stevia.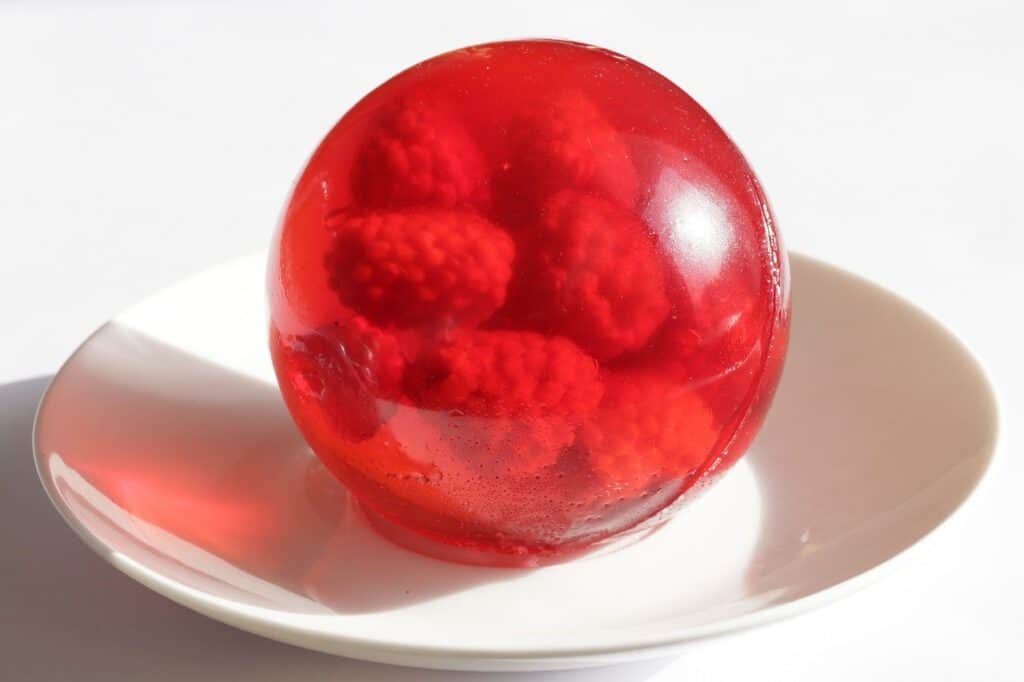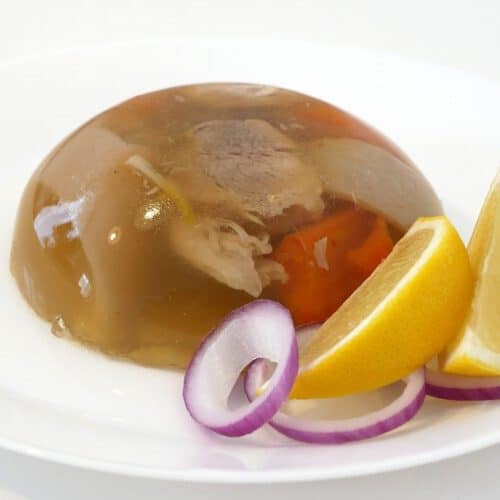 Jello
The best and easiest recipe to make Jello! This recipe is for every Home Chef and amazing to share with friends and family!
Ingredients
350

ml

Fruit Juice

60

ml

Cool Water

60

ml

Hot Water

21

Grams

Gelatin

Sugar / Honey / Stevia
Instructions
Start with mixing the gelatin with the cold water in one bowl.

Mix everything together until the gelatin is totally dissolved.

Add the warm water to the bowl and keep on stirring.

The next step is to add the fruit juice and keep stirring.

Pour the mixture in a mold and put it in the fridge for 5 hours.

After 5 hours you can take the jello out the mold and enjoy this amazing dessert!
Nutrition
Calories:
58
kcal
Carbohydrates:
10
g
Protein:
5
g
Fat:
1
g
Saturated Fat:
1
g
Sodium:
14
mg
Potassium:
88
mg
Fiber:
1
g
Sugar:
8
g
Vitamin C:
1
mg
Calcium:
10
mg
Iron:
1
mg
FAQ How to make Jello
Below you can find the most frequently asked questions:
What is Jello?
A gelatin dessert that is made of gelatin, fruit juice and water. Also know as Jelly.
Which ingredients do I need for making jelly?
You need the following ingredients: fruit juice, warm and cold water and gelatin. Optional are sugar, stevia or honey.